Flexomeric Crack Repair Products sells top quality, industry-leading concrete crack repair products across Canada and the US.
Design for the website followed an industrial-style theme which resonated well with contractors and was easy to use. The primary focus was to create an purchasing system for contractors to easily re-order products with as little clicks and hassle as possible.
Developed overall content creation and distribution strategy
Managed e-commerce with over $300,000 in yearly revenue
Increased sales by 60% over a 1-year period
Managed successful SEO and PPC campaigns
Produced photo and video content, designed print materials including business cards, product catalogues and brochures
Tools: Photoshop, Illustrator, InDesign, 3dCart, Adobe Premiere, Sketch



The old website was poorly designed, information was difficult to find, and contractors had trouble ordering items again.
User research: Customer base is older men, contractors, working in waterproofing. Difficulty and little patience for cutting edge technology.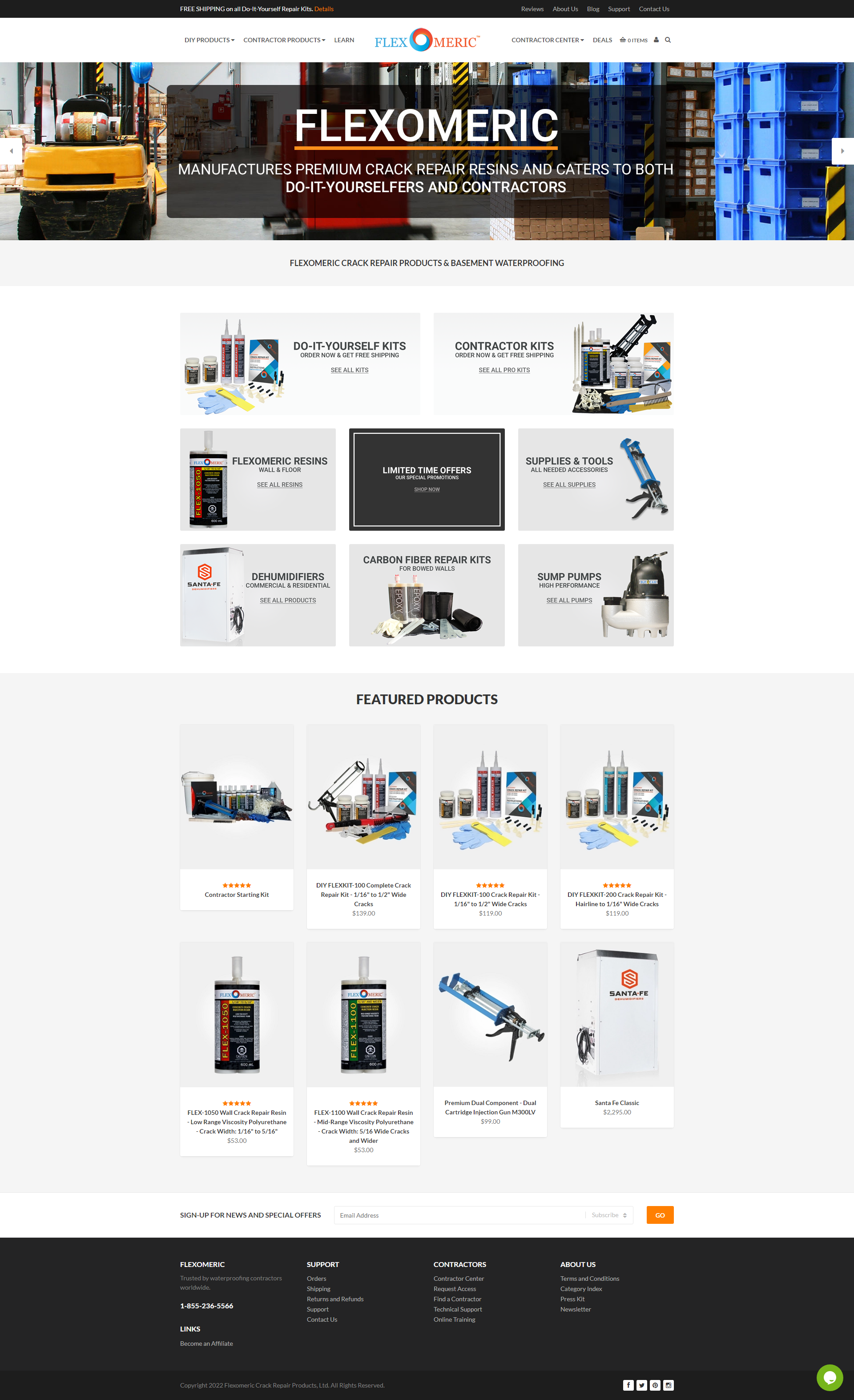 The new look for Flexomeric conveyed security, ease of use, trustworthiness, and professionalism.
The UI design was concentrated around two major challenges: to present products efficiently in a way that will be traditional for our target audience (not always tech-savvy) but at the same time to make it more engaging and stylish via non-distracting design elements.

Therefore, the design concept was based on industrialism to show familiarity, as well as bright color accents and gradients to add some style and make important accents noticeable.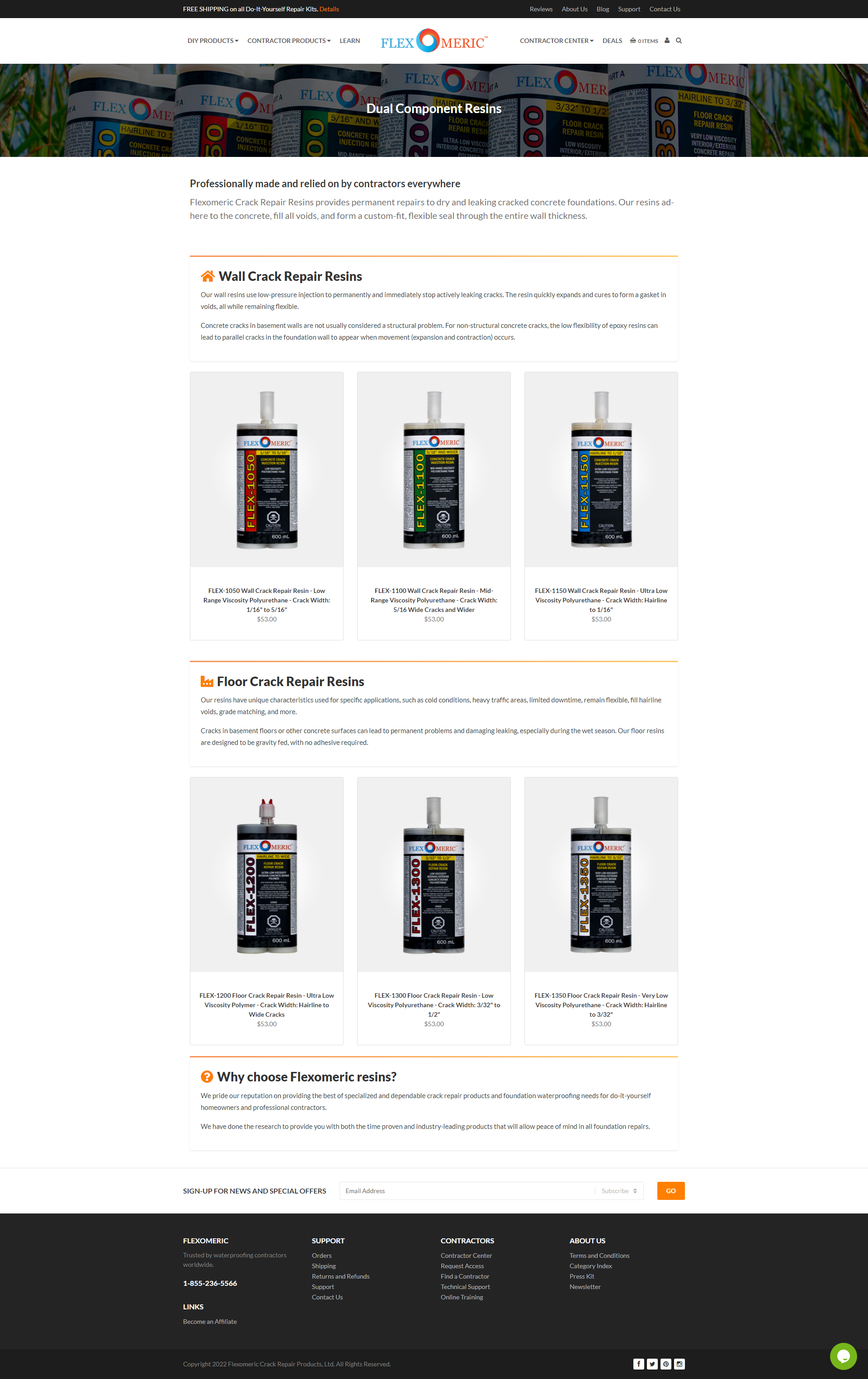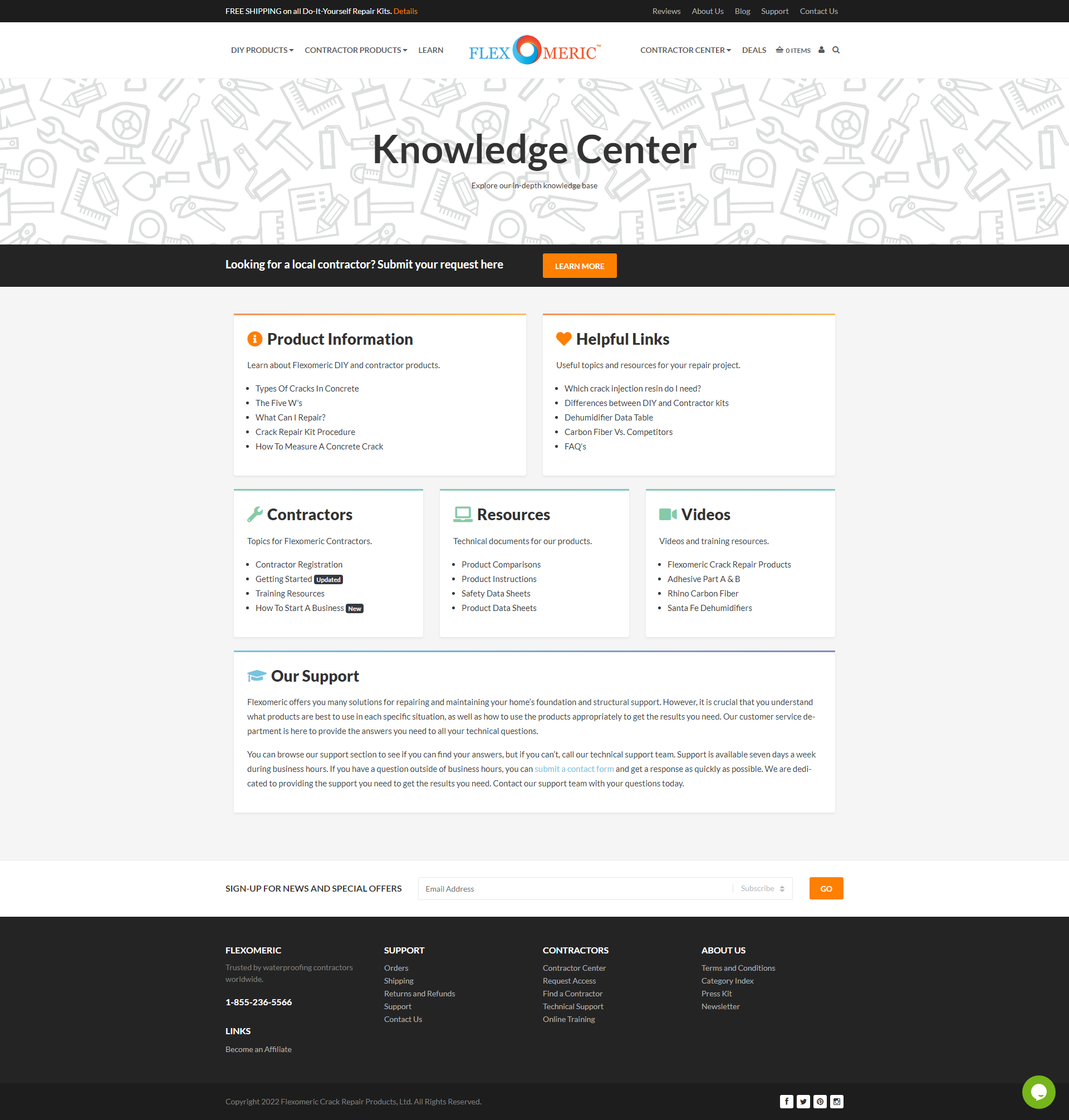 One of the biggest requests was a knowledge center for DIY-ers and contractors, where they could access product information and tutorials related to their products.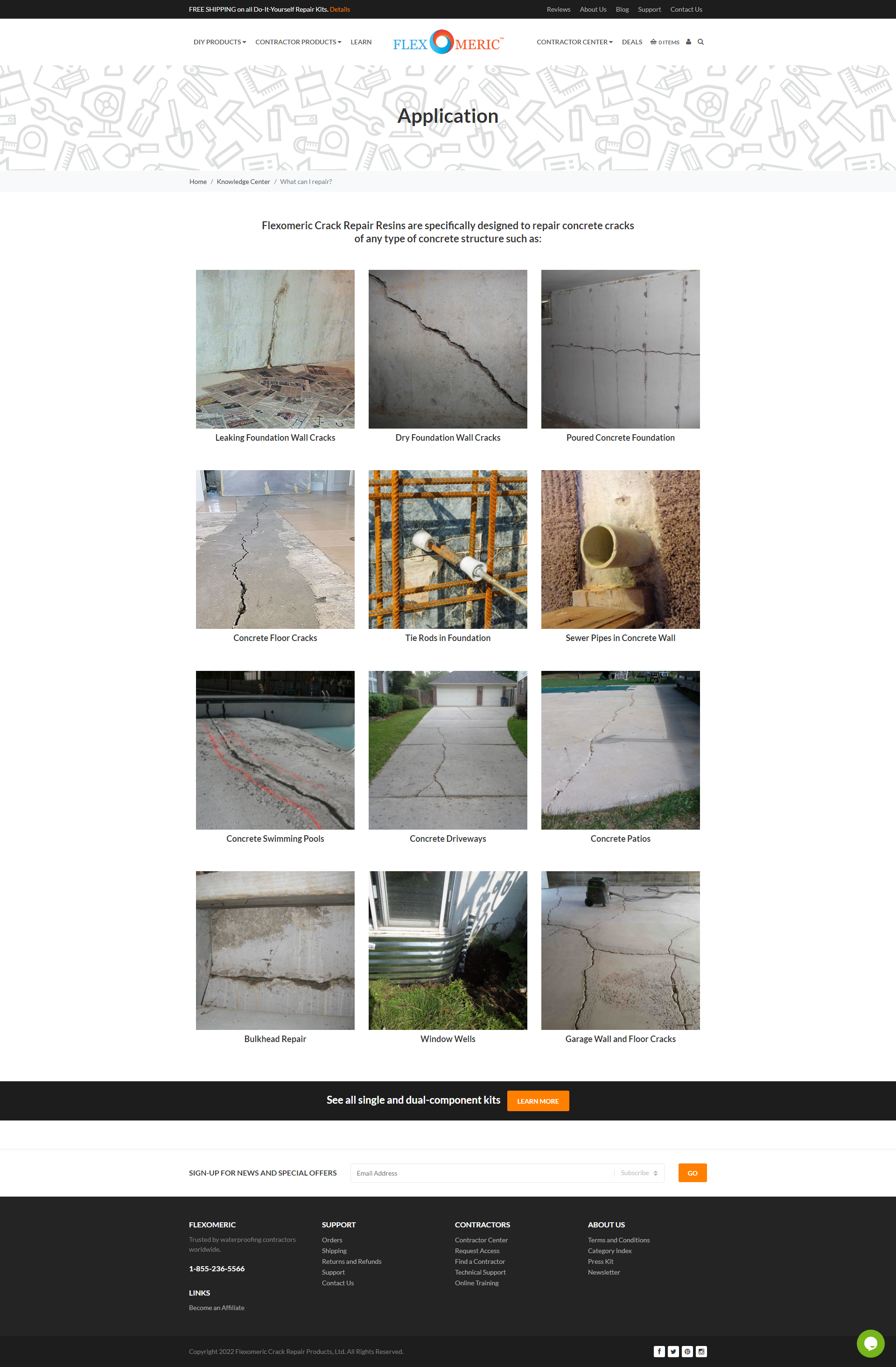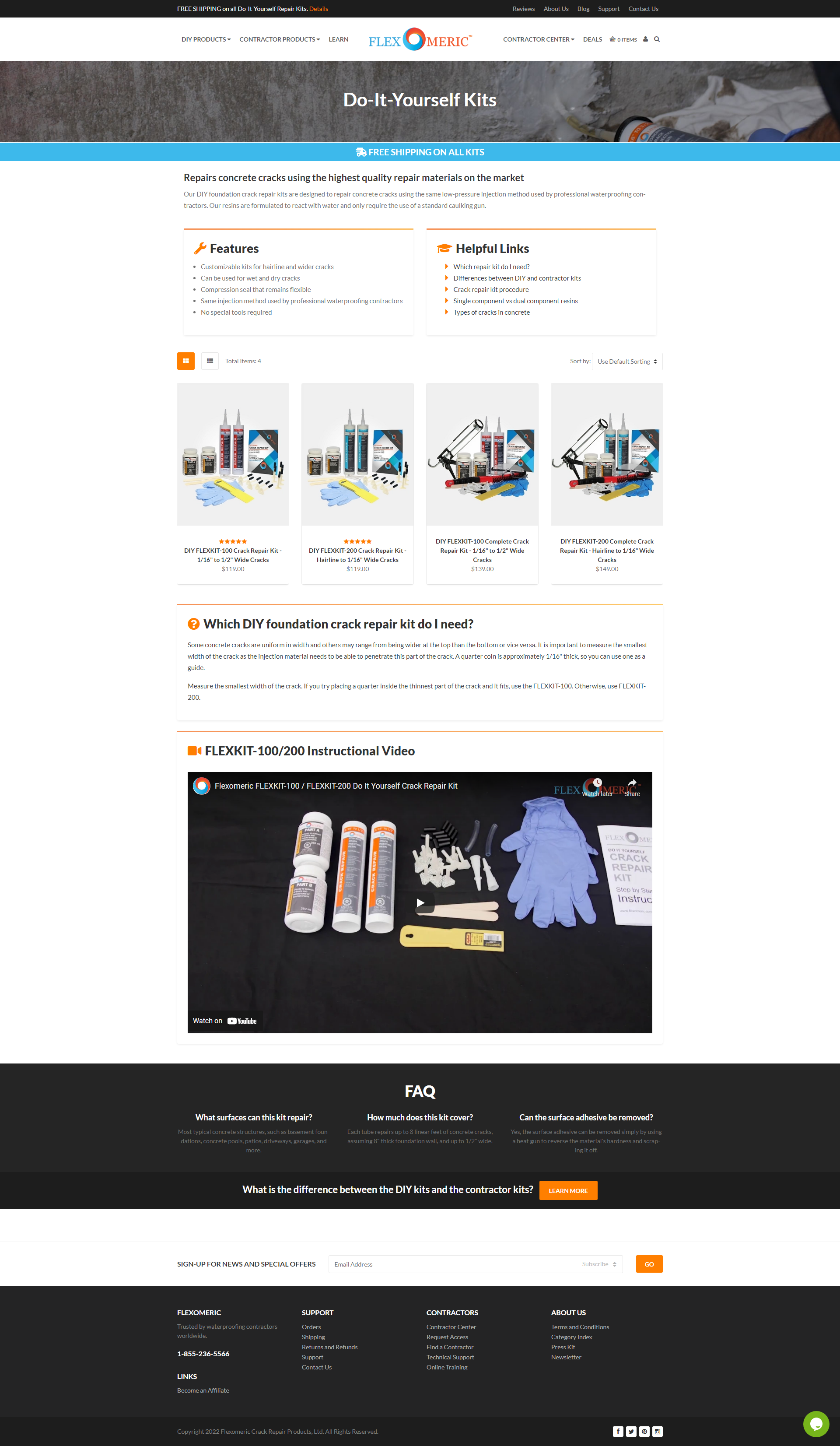 Product pages had lots of related products, videos, graphics, and FAQ sections.
---

How to start a business
This page was a landing/information page for new contractors that wanted to start a waterproofing business, or to add onto their existing list of services.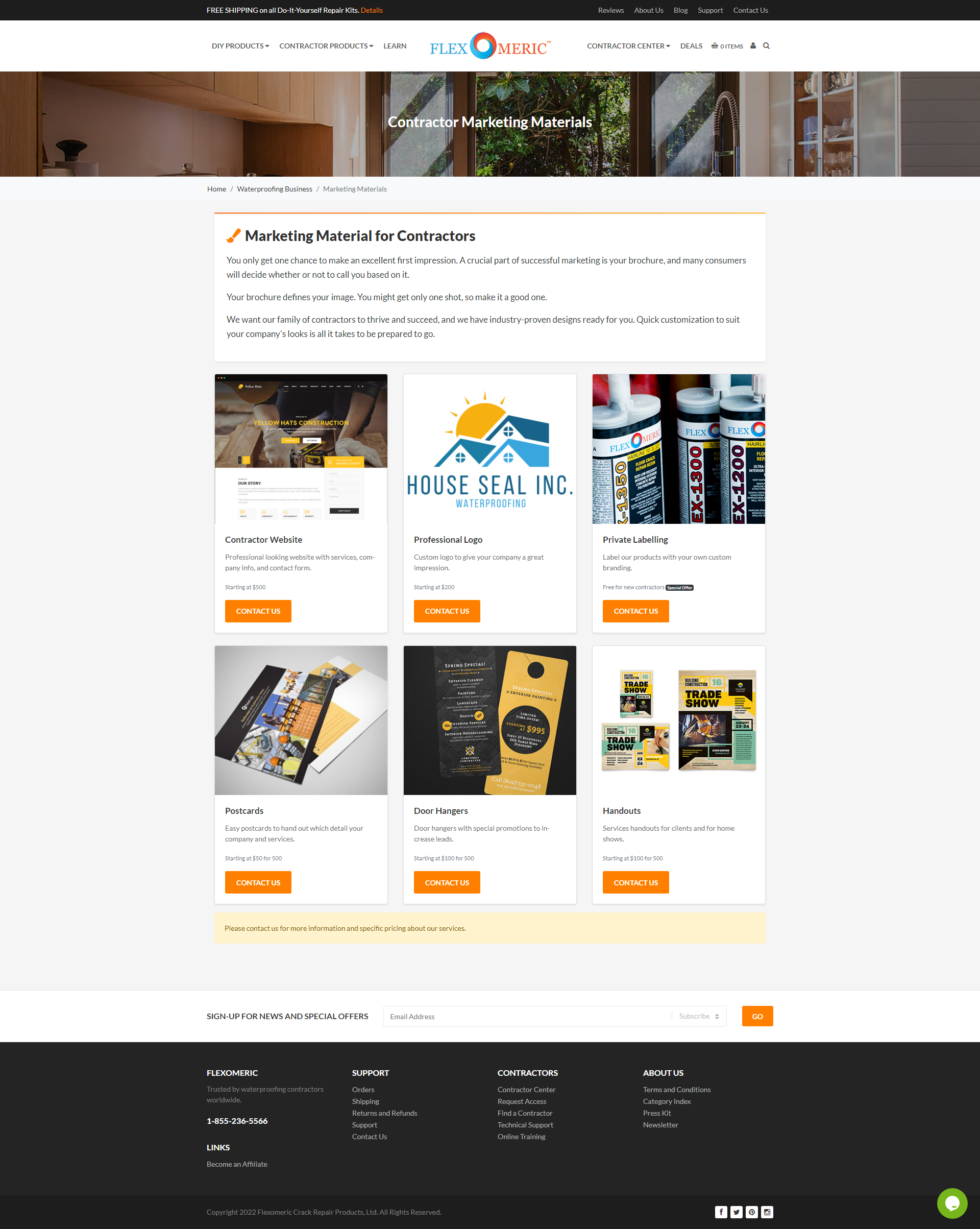 Some A/B testing that was done for a contractor landing page.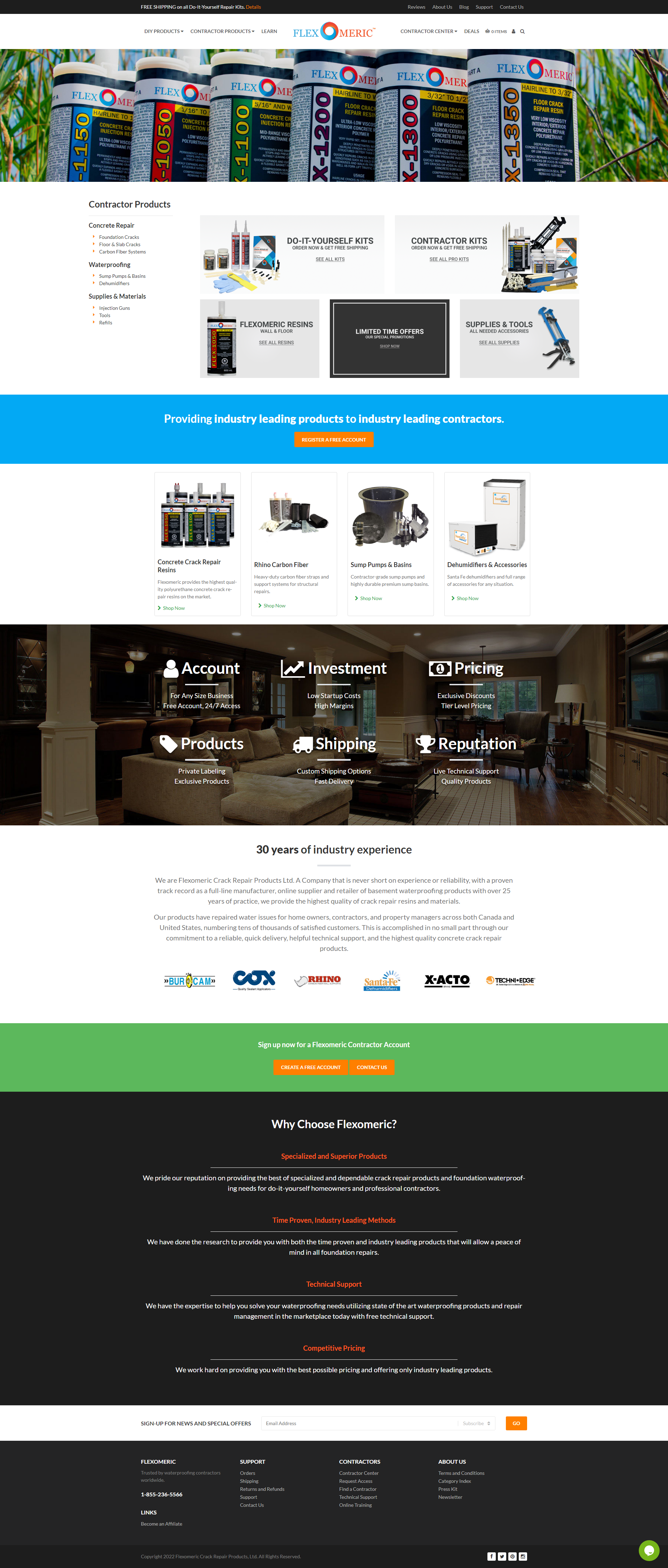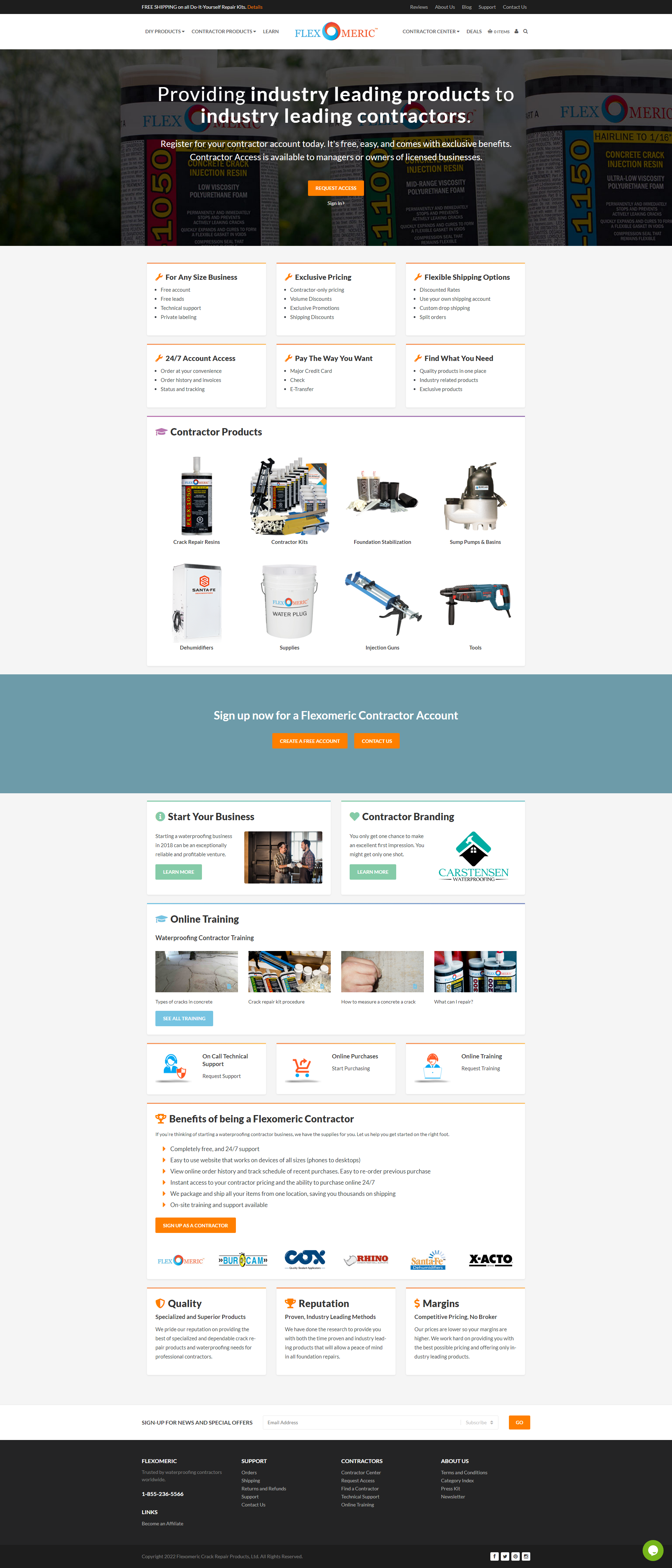 ---
Print production for our products